The store, which erased the graffiti on the Grushevsky street, announced the closure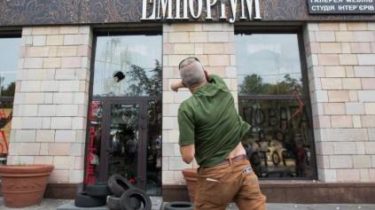 Shop luxury furniture "Emporium" on the Grushevsky street in Kiev, which erased the historical graffiti about the Maidan, is closed.
About this on his page in Facebook announced the store owner Igor Dotsenko.
He argues that the inscriptions painted provocateurs.
DEAR CITIZENS ! SALON EMPORIUM CLOSED ! DESPITE THE FACT THAT WE ARE THREE AND A HALF YEARS WATCHING AND CARING…
Posted Igor Dotsenko 3 veresnia 2017 R.
"Despite the fact that we are three and a half years watched and cared for the graffiti, we have become hostages of provocateurs, who painted these works, in order to commit this vandalism," wrote Dotsenko.
The owner of the store hopes that the police and the court sort out what happened.
Comments
comments