In Kiev, want to raise tariffs on cold water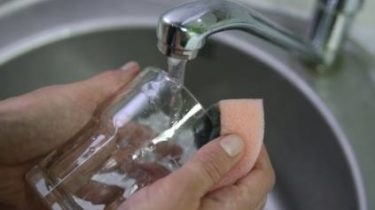 "Kyivvodocanal" plans in 2018 to increase by 16.8% the cost of cold water – to 18.46 UAH per cubic meter. In particular, the water can rise by 12.2% to 9.47 UAH, and sanitation 22.1%, to UAH 8.99.
When exactly next year will increase, "Kyivvodocanal" not completely know. About it writes "Ukrainian truth. Kiev".
The cost generally may be different in connection with the adoption of the law on commercial accounting utilities, is still not entirely clear what services will be included in the tariff, in particular, the service testing of meters.
"Therefore, the tariffs and their components will be reviewed and discussed. That the tariffs are raised, let's say, when there is a relevant disposal of the KSCA. While it is not. There is only a mandatory procedure of discussion," – said the head of the information Department of "Kyivvodocanal" Anna Slobodyanyuk.
See also:
Groisman said when gas prices will drop significantly
The company explained that the offer to raise prices, because the degree of wear of its fixed assets is 80%. And this leads to constant accidents on the network.
"Of the more than 4 thousand kilometers of water half almost completely worn out. In sanitation sector, 90% amortizashun quarter from 2.6 thousand kilometers of networks. To keep them in working condition requires significant financial and labor resources," – said the Director of the Department of Economics and Finance Irina Kirilyuk.
The record of the discussion of the new tariffs submitted to the National Commission that performs state regulation in energy and utilities.
The tariffs on cold water "Kyivvodocanal"
Service
The current rate
The cost
The difference
Water
8,44 UAH per 1 cubic meters
Of 9.47 UAH per 1 cubic meters
Plus of 1.03 UAH (12.2 percent)
Sanitation
7, 36 UAH per 1 cubic m
8,99 UAH per 1 cubic m
Plus of 1.63 UAH (22,1%)
In General
15,8 UAH per 1 cubic meters
Of 18.46 UAH per 1 cubic meters
Plus 2,66 UAH (16,8%)
Priznaytes to TSN from Viber that atribuite
nivalis news just the messenger!
Comments
comments