In finkomitet Pleased to defend the rights of clients in the Forex market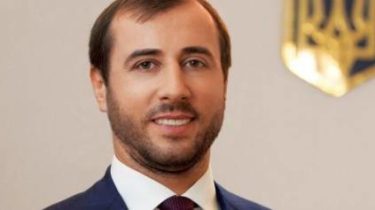 True
About this on his page in Facebook wrote the head of the Verkhovna Rada Committee on financial policy and banking, member of the faction of the Radical party of Oleh Liashko Sergey Fishing.
"Tens of millions of dollars annually "washed out" of the Ukrainian economy due to the lack of control in the provision of Forex companies. Ukraine annually loses considerable funds to State and local budgets in the absence of legislative regulation of the activities of Forex dealers," wrote the Deputy.
In his opinion, the vast majority of Forex dealers, who provide their services on the territory of Ukraine, registered outside Ukraine and their customers have no chance to protect their interests.
"To solve this problem, we registered a draft law (No. 3672-d) on the activities of the Forex companies. Together with colleagues on the Committee, we have carefully studied the experience of regulation of the Forex market in Europe and CIS countries. Special attention was paid fairly effective regulation of this market in Belarus", – said Sergey Fishing.
He also added that the similarity of the activities of the Forex dealers and bookmakers obviously. "The so-called Forex dealers offer their customers to bet on events not outcomes, for example, sports competitions like the bookies, and in accordance with defined clear financial indicators, first of all, the prices of financial assets, first and foremost, the price of one currency relative to another",- said the MP.
At the same time, the head of finkomitet Happy, the so-called Forex market in Ukraine in recent years, "is growing rapidly and is attracting funds from the wider population". "Most large companies, the so-called dealing centers, successfully working in Ukraine, in fact not entitled to provide financial services, and have a foreign registration. This allows them to avoid responsibility, and the client has no possibility to appeal illegal actions in a conflict situation", – he said.
"Adoption of this bill will allow to create conditions for fair and transparent functioning of the Forex market in Ukraine and will protect the interests of consumers using these services", – summed up Sergiy Rybalka.
Priznaytes to TSN from Viber that atribuite
nivalis news just the messenger!
Comments
comments