Killing machine. As in the Network laugh at the Yatsenyuk-"the Transnistrian Thriller"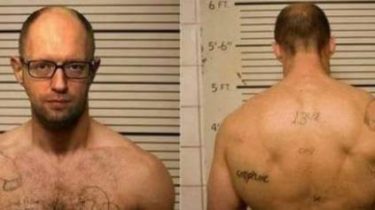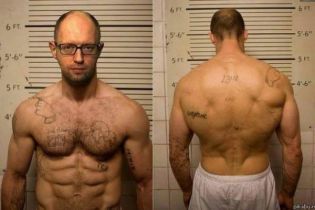 Another flimsy accusations by Russian investigators in relation to the ex-Prime Minister of Ukraine Arseniy Yatsenyuk called on social networks a storm of jokes and comments.
This time in the investigation of the so-called "Chechen case" RF "identified" Yatsenyuk as the party fighting in Transnistria. In the case there was a photo of members of the UNA-UNSO in 1992, and in the framework of the "expertise" of one of them dubbed Yatsenyuk. And nothing that I cannot be considered a human face.
See also:
Arsen Chechenec: Ukrainian politicians kidding the fable of Russia "Chechen terrorists" Yatsenyuk
Users are now called Ukrainian policies "a killing machine" and jokingly painted a scenario of bloody battles with his participation.
Involved in the trolling and the Minister of internal Affairs Arsen Avakov.
Here you work with the person years, and he is not only drenched in Chechnya .. so even in Transdniestria cut! https://t.co/PUu3iDkPbS pic.twitter.com/fjRlTIRTlL
— Arsen Avakov (@AvakovArsen) 13 Sep 2017
For 25 years Thriller Yatsenyuk has not changed. pic.twitter.com/gc26Mm8pvC
— Mikhail Golub (@golub) 13 Sep 2017
it seems the only war where Yatsenyuk lost the war against corruption. pic.twitter.com/3cwq4pAIeT
— Hydroboost (@Dim_An777) 13 Sep 2017
Yatsenyuk killing machine. Soon Vietnam will come out
— click click error!! (@not_problem_ua) 13 Sep 2017
once on the faction Arseny told the story, from which all could not get out from under the chairs: "Frankfurt airport….
Published Vctory Sumar 13 Sep 2017
And now Putin's falcons opened another page of the biography Bloody Rabbit: it turns out that he committed atrocities, Poleski…
Published Yevheniy Kuzmenko 13 Sep 2017
Recall, 8 September 2015, the head of the Investigative Committee of Russia Alexander Bastrykin saidthat the former Prime Minister of Ukraine Arseniy Yatsenyuk in the middle of 1990-ies fought against the Armed forces of the Russian Federation in the "hit squad" in Chechnya. It should be noted that in the 90-ies Yatsenyuk graduated from high school and studied at the law faculty of Chernivtsi national University named after Yuriy Fedkovych.
Yatsenyuk called the accusations a clinical diagnosis of the Russian authorities. Essentuksky city court of Stavropol region of the Russian Federation in response made the decision on arrest in absentia of Ukrainian politics.
Videophony and delusional nonsense: Yatsenyuk reacted to your arrest in absentia in Russia
TSN. 19:30
March 28, 19:52
Facebook

VKontakte

Google+

Twitter

Viber
Comments
comments