The famous Crimean boarding house will sell villager Kadyrov for ridiculous money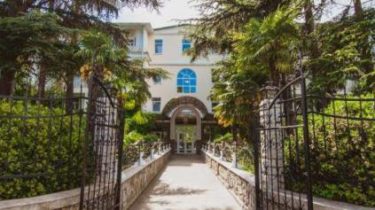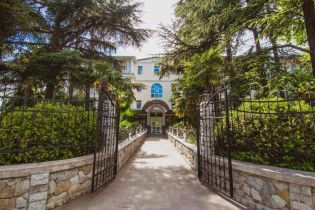 Yalta pension "Massandra" will buy fellow villager Ramzan Kadyrov – Akhmadov Yusup ahmadovich. Known since Soviet times the school he will purchase at a minimum price of RUB 177 million during the "auction," which Russian officials have approved the sole buyer.
This is stated in the investigation of the TV channel "Rain".
See also:
Firtash will give the occupation authorities of Crimea, base of rest under the Kremlin forum media
On the market one hectare of this land is 3 mln.
Akhmadov Chechen businessman, he has a company Shovda, which sells cars and is located in the village of Tsentoroi – the family village of Kadyrov.
In the "burden" he will get the sanatorium "Mountain sun" for 20 million rubles.
Before "Massandra" owned by the family of former security guard of ex-President of Ukraine Leonid Kuchma – Shepel. One of the buildings in Shepeli rented businessman Natalia Yukhnenko.
In 2015 the boarding house "nationalized" by Russia, which occupied the Peninsula. He soon came into the possession of the sister of Ruslan Balbec – the Deputy of the state Duma. Tenants of the boarding house knocked out with the police.
Earlier it was reported that the Permanent court of arbitration in the Hague will consider the claims of PJSC "Ukrnafta", LLC "Stabiae," and a dozen other companies against Russia. Ukrainian companies seeking compensation for the loss of control over their assets in Crimea after the Russian annexation of the Peninsula.
Comments
comments