The head of finkomitet Fishing will have meetings at the U.S. Treasury and the IMF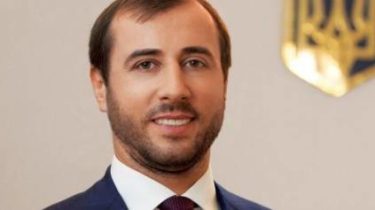 True
The head of the Verkhovna Rada Committee on financial policy and banking, member of the faction of the Radical party, Oleg Lyashko, Serhiy Rybalka will discuss the prospects of reforms in Ukraine with representatives of the U.S. Treasury, the International monetary Fund and several other organizations in Washington. About the Fishing wrote on his page in Facebook.
"This week at the invitation of American colleagues working in the United States. The program is extremely intense. First and foremost, plan to discuss prospects for Ukrainian reforms, particularly in the financial sector. We are very interested in the American experience because the United States is perhaps the most developed financial market in the world", – said the politician.
He also added that it is interested in the views of American politicians, officials and representatives from the public sector about the prospects for the world economy and their vision for reform. "It is also interesting to talk about the political situation in the United States," he added.
Serhiy Rybalka also plans to tell American colleagues "about the systemic practices of the Radical party on economic reforms in Ukraine (industrial and financial packages)".
"Plan to meet with senators and congressmen who represent both key games. Scheduled meetings in the U.S. Treasury, the International monetary Fund (Director and head of mission in Ukraine), the International Republican Institute (IRI, the Director for Eurasia and head of the Ukrainian program), head of the Heritage Foundation and the International center of private entrepreneurship", – he said.
Also scheduled policy meeting with American journalists.
"We need to have more allies in the world. Wise statesmen must continually work to advance the interests of Ukraine in the world, it is necessary to study world experience and use it for development of our country", – said Sergey Fishing.
Priznaytes to TSN from Viber that atribuite
nivalis news just the messenger!
Comments
comments