Near the sports club in Kiev there was a bloody brawl with shooting, there are victims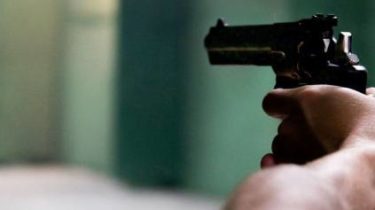 On the streets of Boryspil in Kiev there was a conflict, in which six people were taken to hospital: one stab wound, the other from a traumatic weapons, and the rest with bruises.
It is reported by the Department of communication of the police of Kiev.
According to preliminary information, a conflict arose between people who claim to be building. In particular, the new owner (lessee) with a support group, took a room in the morning between them and the people who were doing, there was a conflict, which escalated into a fight.
As a result, several people were stabbed (but only one victim was on the spot, others ran away). Another was wounded from a traumatic weapons in the other – body injury.
See also:
In Kiev in broad daylight unknown persons opened fire in the courtyard of the Lyceum, there is a victim.
A man who allegedly stabbed people with a knife, also injured, and after care it will deliver to the police Department.
While statements about committing any offenses, no one on this issue is not addressed.
All parties to the conflict were taken to the police for questioning, those who escaped, – set and wanted. In addition, militiamen establish the owners of the club and checks the documents provided by the people who occupied the room at night.
We will remind, in the river man opened fire near a supermarket. According to eyewitnesses and victims, a man walking on the street, then pulled out a gun and started shooting in different directions. After the shooting, the man fled.
As a result, one man received a wound in the stomach, a second was wounded in the face, and the third got a bruise.
Subsequently, the offender was detained, he was previously convicted for stealing a 37-year-old local resident. The reasons for his actions, he could not explain, the question on election to it measures of restraint.
Comments
comments