The city Council banned the sale of alcohol in Kiosks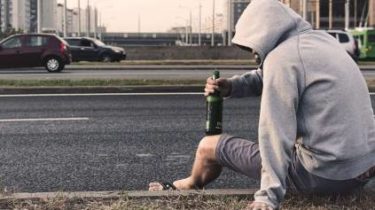 Today, September 14, at the plenary session of the Kyiv city Council deputies decided to ban the sale of alcohol in Kiosks.
The decision was supported by 81 deputies of the city Council.
In particular, the use of temporary structures, which are stacked on mutual agreement, removed the functionality for the sale of alcoholic beverages.
We are talking about vodka, alcoholic drinks, gin and tonic, and in General, on all alcohol that can be sold in Kiosks.
"For a long time in the city of Kiev there was a legal conflict. Under current law, alcoholic beverages can be sold only in solid buildings. The legislator clearly defines what is capital structure, which it has standards. Temporary structures in no way relate to capital facilities and therefore, in effect, issuing contracts equity on the sale of alcoholic beverages in temporary buildings, we violate applicable laws. This decision regulates such kalitinoy the situation,"– said the author of the document, MP of the faction "Solidarity"in the Cabinet Vladislav Mikhailenko.
According to him, to ban the sale of alcohol require the people of Kiev.
"Talked about this many times and the mayor of the capital. So today we have fulfilled the will of citizens", – said the Deputy.
See also:
Detox for the nation. The rise in price of alcohol will contribute to the flourishing threat "Nalivaiko"
We will remind, on September 9 entered into force on government decree of 9 August No. 634, according to which increased the minimum prices for alcoholic beverages. So, the minimum retail price of vodka and alcoholic beverage products increased by 14-19,41%.
The minimum retail price of 1 liter of 100% alcohol is now 397,76 hryvnia.
The minimum price of cognac (brandy) is 597,3 692,6 hryvnia to UAH per liter of 100% alcohol – by 12.3-29.1 percent above the previous price level.
Wine with added alcohol, sparkling rose by 7.1 to 13.3%. Bottle of dry wine grape volume of 0.7 liters will cost a minimum of 37 hryvnia, with the addition of alcohol – 45 UAH.
Videoexpert called the negative effects of the price hike of alcohol in Ukraine
TSN. Week
September 10, 21:28
Facebook

25

VKontakte

5

Google+

6

Twitter

2

Viber
Comments
comments