The Chechen case. Investigators of the Russian Federation "identified" Yatsenyuk as the party fighting in Transnistria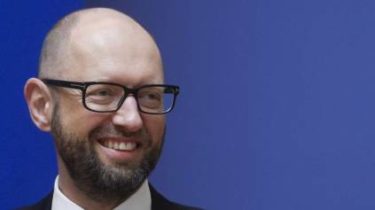 Russian investigators during the investigation in the relation eks-the Prime Minister of Ukraine Arseniy Yatsenyuk issued his combatants in unrecognized Transnistria.
This was reported by his press Secretary Olga Lappo.
In the materials the so-called "Chechen cases" Yatsenyuk Russian security forces found photos of members of UNA-UNSO in 1992 in Transnistria and one of the men on it called Yatsenyuk. So supposedly established the "examination"photo.
See also:
"The Chechen business Yatsenyuk". In Russia talking about the evidence
The photos from the case of the former Prime Minister compared to men in spectacles, whose face is impossible to see.
"With the goal of "full and objective investigation" of the "Chechen cases Yatsenyuk" Russian "investigators" found a photograph of members of the UNA-UNSO in 1992 in Transnistria. It "rosekspert" are "able" to identify Arseniy Yatsenyuk. Below is a photo from the investigation on the basis of which the decision was rendered Essentukskogo "court" in absentia arrest of Yatsenyuk", – she wrote.
Now the Kremlin games of crooked justice throws Arseniy Yatsenyuk and participation in the fighting in Transnistria… With the goal of "full and…
Published by Olga Lappo 13 Sep 2017
Recall, 8 September 2015, the head of the Investigative Committee of Russia Alexander Bastrykin saidthat the former Prime Minister of Ukraine Arseniy Yatsenyuk in the middle of 1990-ies fought against the Armed forces of the Russian Federation in the "hit squad" in Chechnya. It should be noted that in the 90-ies Yatsenyuk graduated from high school and studied at the law faculty of Chernivtsi national University named after Yuriy Fedkovych.
Yatsenyuk called the accusations a clinical diagnosis of the Russian authorities. Essentuksky city court of Stavropol region of the Russian Federation in response made the decision on arrest in absentia of Ukrainian politics.
Videophony and delusional nonsense: Yatsenyuk reacted to your arrest in absentia in Russia
TSN. 19:30
March 28, 19:52
Facebook

2

VKontakte

Google+

Twitter

Viber
Comments
comments