The expert believes that the value of military exercises of Russia and Belarus exaggerated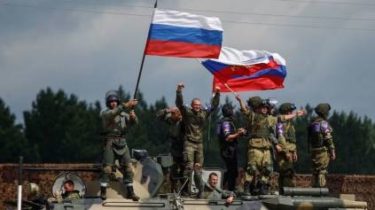 The value of exercises of Russia and Belarus too exaggerated.
In an interview with Tsne said Russian political analyst Stanislav Belkovsky.
"Putin plunged into the philosophy of hybrid war. And exercises regular troops is not an element of a hybrid war. It's just a show of force, the value of which should not be exaggerated" he said.
See also:
The General staff released a threatening forecast for Poland and Lithuania for manoeuvres "Zapad-2017"
According to him, "if the blows are inflicted, they are applied in very different ways and very different side to blow up someone on the street, as they did to Pavel Sheremet (the journalist who died in the explosion of his car on 20 July 2016 – ed.) – Yes, Putin is able easy. To target and maybe even a major Ukrainian policy".
Comments
comments