Filatov potrollit "Ukrainian tour" Saakashvili's lifting of the ban on travelling circus in the river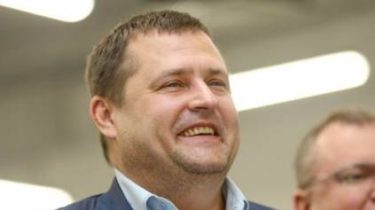 The mayor of the Dnieper Boris Filatov decided potrollit deprived of the citizenship of Ukraine, Mikheil Saakashvili, after his statements about the big Ukrainian tour.
On the page the mayor posted a photo of order on lifting the ban in the river tour travelling circuses.
"At the time of the visit of Mikhail Saakashvili and the "Movement of new forces" entrusted to me by fellow city will terminate the above order", – Filatov wrote.
The document also he urged the police to ensure order during events and relevant services to carry out "decontamination areas and hygiene of the event".
See also:
The motorcade of Saakashvili was stopped by patrol police for breaking the rules
"Allocate additional janitors and experts of the municipal enterprise "Tocontrol" who catch stray animals for sterilisation. Ask all the people not to offend artists. Your provocation just waiting. Be kind to the mentally ill" – he wrote.
Officially. … June 13 last year, its order I was banned in the river tour of mobile circuses with animals…
Borys Filatov published 14 September 2017
The official text of the order was published on the website of the Dnieper the city Council.
Recall, September 10, Mikheil Saakashvili, who is deprived of Ukrainian citizenship, entered the territory of Ukraine through KP "shehyni" that in Lviv region, although I was going to make it through KP "Krakovets" in the same region. To the border he got on the bus.
At first he tried to cross the border by train intercity "Przemysl – Kyiv", but he was detained because of a "personality who has no grounds for entry into Ukraine".
With the help of the supporters of Mikheil Saakashvili arrived to Ukraine. The border service will appeal to the courtto fix the violation of the border by the policy due to illegal border crossing.
Guards 10 and 11 policemen were injured at the checkpoint due to breakthrough. The police in Lviv region opened criminal proceedings on the fact of breaking the boundaries of article 332 (illegal transportation of persons through the state border of Ukraine) of the criminal code of Ukraine. Also the incident is being investigated under the article "about the resistance to law enforcement officers during the execution of their duties".
On 13 September, the ex-President of Georgia promised to start their tour of Ukraine – the first city to be visited were selected Chernivtsi.
Comments
comments