The ministries have opened up new jobs with salaries up to 50 thousand hryvnia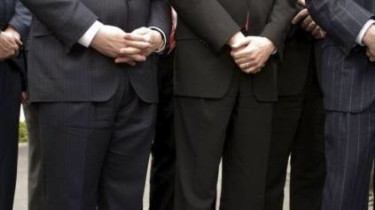 The Cabinet announced a competition for new positions at 10 ministries. Salary – up to 50 thousand hryvnia. Become a civil servant can be anyone and for this it is necessary to pass the competition.
This is stated in the plot program "snidanok z "1+1".
During the competition will take into account the professionalism of the applicant for the position, will he be able to change the country for the better and is a patriot of the state.
See also:
In Ukraine has become less unemployed
The competition is open for both beginners and for those who are now working in the Ministry. It is held in several stages: first a test of knowledge of the state language Declaration, then the exam on the knowledge of the laws, testing for analytical thinking, hands-on play and interview. Experts advise to prepare for the competition, modeled just what will do in the Ministry, what problems it will solve.
For some jobs it is possible to get even without experience – will be enough of higher education, fluency in the state language. And, of course, a great desire to work for the state.
The government also launched a special portal, which will place the actual job.
Comments
comments