Ukraine will receive 120 million euros for the establishment of energy efficiency Fund.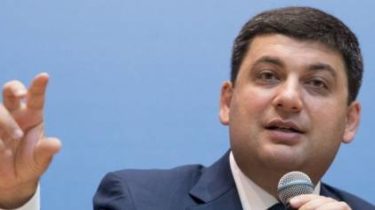 The European Union and, separately, the German government confirmed their readiness to allocate to Ukraine the creation of an energy efficiency Fund of 120 million euros.
This was stated by Prime Minister of Ukraine Vladimir Groisman after meeting with the Vice-President of the European Commission maroš Šefčovič.
"The European Union, as expected, produces up to 100 million euros for the functioning of this mechanism… in addition to the EU money, there is still Germany's contribution is 20 million Euro", – he said.
According to Groisman, the Fund will be the only platform that will attract funding to energomaterialy of economy of Ukraine.
"We have created a platform that will raise money from various funds to create a quality tool for quick energomaterialy. This is a very systematic solution, as previously in Ukraine was not such a platform, and there were only a few programs," he added.
Read more about the work of the energy efficiency Fund and three packages of energy efficiency measures read on Dnia this link.
Comments
comments