From the beginning of 2017 at the Donbass killed 68 civilians, more than 300 were wounded – OSCE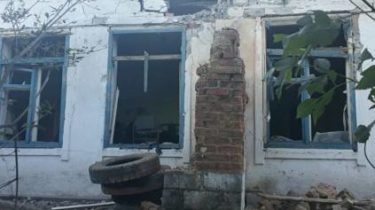 Almost 400 civilian residents of Donbass have become victims of the fighting in the East of Ukraine in 2017.
This was stated by the head of the Special monitoring mission of the OSCE Ertugrul Apakan, reported on the official website of the Mission in Facebook.
"In 2017, the civilian population continues to suffer because of the conflict. SMM has confirmed 383 casualties among civilians: 68 killed and 315 wounded", – he stressed.
According to the head of the OSCE SMM, 40% of the total number of victims are elderly.
"People who live, for example, in Novooleksandrivka and Cool Beam, instead of to enjoy his best years, come under fire and small arms fire," – said Apakan.
It is, however, referring to the Mission, recalled that last year victims of the fighting in the Donbas were 442 civilians, among which 88 people died.
"On the opposite side of the age range – small children who pay a high price for the inability of the parties to cease hostilities," – said Apakan, adding that 31 of the civilian casualties that have been caused by improper handling of explosive devices, more than 50 per cent.
In addition, the head of the Mission urged the parties to the conflict in the East of Ukraine to pay especial attention to the protection of civilians and emphasized the ongoing need for mine awareness and called on all parties in accordance with the already undertaken obligations, to ensure significant progress in marking, fencing and mapping of mined areas.
"Parties to the conflict responsible for the adoption of measures aimed at limiting the impact of the conflict on the civilian population. In particular, they must abandon the practice of placing troops and military equipment in residential areas and near them, and also to stop the use of indirect fire weapons and indirect weapons targeting, namely, mortars and artillery, including rocket systems of volley fire, in areas inhabited by the civilian population", – he concluded.
Today the Head of the Special monitoring mission of the OSCE Ertugrul Apakan called on the parties to the conflict in the East of Ukraine to pay…
Posted on September 16, 2017
We will remind, in the end the last days the situation in the ATO area is somewhat deteriorated. Donetsk and Mariupol activity of the enemy moved in the direction of Lugansk. The Ukrainian military opened fire in response to every other fire fighters. As a result of combat action one Ukrainian soldier was injured.
Comments
comments