How much it costs to fill the car. Average prices at the gas station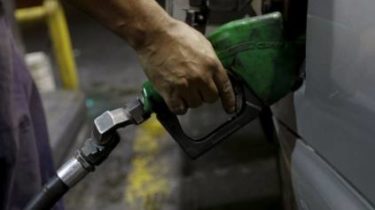 On the Ukrainian gas stations for Saturday, 16 September, fuel prices have not changed and remain high.
A liter of gasoline category A-95 the average for Ukraine is UAH 25,16. Depending on the gas stations, the price of this fuel varies from of 23.32 26,99 UAH to UAH. That is, to save or to pay can be up to three and a half hryvnia.
Liter of diesel will cost drivers an average of 22.49 UAH.
Gas for cars is an average of a 14.42 UAH. The maximum value on a network AZS – 15,14 UAH. In Ukraine there is a shortage of LPG. Experts promise a significant decrease in prices in the second half of September.
Average fuel prices in 2016 and 2017 in the Ukrainian gas stations in UAH per liter
Fuel
14.04.16
08.09.16
01.12.16
28.02.17
20.06.17
15.09.17
16.09.17
Gasoline A-95
20,48
22,39
23,28
24,68
To 25.22
25,16
25,16
Diesel fuel
17,50
18,49
20,60
22,45
22,74
22,49
22,49
Gas
8,10
11,50
12,15
10,95
10,40
14,42
14,42
Comments
comments