The case of the shootings on the Maidan. The attorney General announced the beginning of a loud courtroom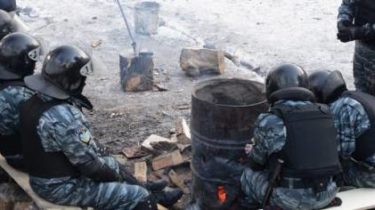 General Prosecutor's office completes investigation of almost all cases on the shooting of "Heavenly hundreds" during Euromaidan in winter 2014. At the end of September, the case against the "family" Yanukovych should pass in the courts.
This was stated by Prosecutor General Yury Lutsenko during a speech at the international conference "Yalta European strategy" (YES) in Kiev today, transfers UNIAN.
"Today, we are in a country where the court judged the former President Yanukovych of treason, and it is a signal for Yanukovych and his team, it is a signal for all the presidents and all officials that will be today and tomorrow. I'm sure that's the main achievement. Second, we actually finished almost everything, in addition to individual cases, cases against Yanukovych's entourage. The investigation is completed, the phase of the judicial process", – said Lutsenko.
In late September, the court shall transfer the case against ex-President Viktor Yanukovych, former interior Minister Vitaly Zakharchenko and former head of the SBU Alexander Yakimenko – because of the order to shoot at the activists of the Maidan.
"I can say that 116 people today are in the courts for square, including murderers. At the end of this month, we will file a court case against those who gave the order to fire. In our version, is ex-President Yanukovych and ex-interior Minister Zakharchenko, the former head of the SBU Yakimenko," – said Lutsenko.
Earlier it was reported that the court returned to the Prosecutor's office indictment about the gun and aunts.
Comments
comments