Abnormal heat in Kyiv broke all the records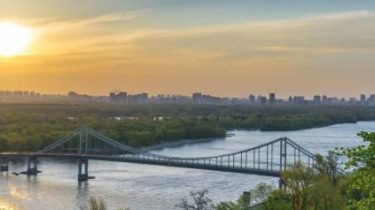 Yesterday, September 17, in Kiev was beaten two temperature records. It is reported by the weather station of the Central geophysical Observatory named after Boris Sreznevsky.
Thus, the temperature in the afternoon rose to +30,9°C, which is 2.4°C above the previous maximum, 1939, except that the average temperature reached +21,7°C, thus exceeding the record value in 1909 of 0.1°C.
See also:
Hell on Earth. The 10 hottest places on the planet
On 18 September in Kiev was recorded the warmest night for 137 years of observation because the temperature has dropped below +18,6°C which is 2.4°C warmer than it was in 1939.
As previously reported, after the heat, weather forecasters promise a cold snap. Already on Thursday, September 21, on the West, North and Center piece will come heavy rains which from Friday will cover all of Ukraine. For details, see the link→.
Comments
comments