Ukraine has placed a 15-year Eurobonds for $ 3 billion under 7,375% media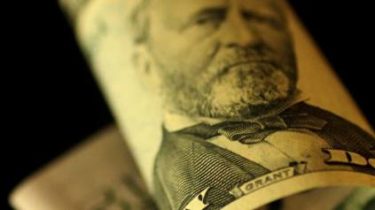 Ukraine placed a new issue of Eurobonds with maturity in September 2032 in the amount of $ 3 billion and yield to maturity of 7.375% per annum.
This was reported by a source in financial circles, writes Reuters.
See also:
Ukraine started to repay interest income on restructured Eurobonds
The demand for new paper amounted to $ 9.3 billion. The initial benchmark yield was approximately 7.75 percent per annum. In the course of collecting the applications, it was reduced to 7,375-7,500 percent per annum. Conditions of issue require the amortization of the debt with full payment in four equal tranches in years 2031-2032.
Organization of the transaction involved banks BNP Paribas, Goldman Sachs and J. P. Morgan.
Received from the placement will be used to repurchase outstanding securities maturing in 2019 and 2020, and target budget.
Earlier, the Ministry of Finance reported that investors presented for redemption of securities of $ 1,576 billion.
Comments
comments