The Finance Ministry told when Ukraine will receive $ 3 billion from Eurobonds and where to send funds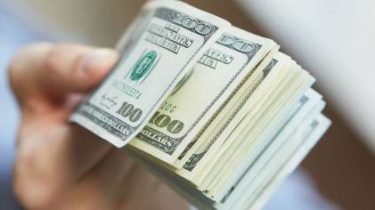 A week later, on September 25, Ukraine will receive $ 3 billion from the issue of bonds of external state loan, which will be held for the first time in 2014.
The final maturity of Eurobonds – September 25, 2032 in four equal installments: 25 March 2031, 25 Sep 2031, 25 Mar 2032 and September 25, 2032. On the bonds will accrue interest at the rate of 7,375% per annum. It is expected that the new issue will be assigned a rating not lower than B – credit rating Agency Standard & poor's and B by Fitch ratings. About it reports the Ministry of Finance of Ukraine.
During 2019-2020 Ukraine will have to pay large amount of debts on previous loans and Eurobonds. So I decided part of the money spent on an exchange or redemption of the bonds with a yield of 7.75%, maturing 2019 at the principal amount to 1 billion 160 million 905 thousand US dollars and bonds with a yield of 7.75%, maturing in 2020 on the principal amount of 415 million 152 thousand dollars and the accumulated interest accrued to date of settlement (which is expected to occur on 25 September 2017) in accordance with the terms of the exchange offer/buyback option, which the Ministry of Finance announced on 7 September 2017.
The balance of the proceeds of the new issue – $ 1.4 billion – will be directed to the General Fund of the state budget.
The main organizers of the transaction were made by BNP Paribas, Goldman Sachs and J. P. Morgan.
We will remind, according to the preliminary prospectus Eurobonds of Ukraine, in the next five years our country will have to pay foreign and domestic debt 64,196 billion dollars, UNIAN reports.
Comments
comments