Ukrtransgaz pumped into underground storage, the first volumes of gas in the "customs warehouse"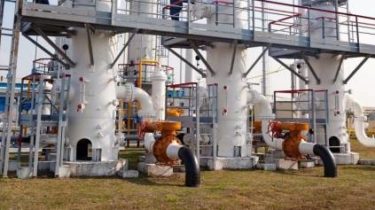 The operator of the Ukrainian gas transport system, Ukrtransgaz pumped into underground storage, the first almost 3 million cubic meters of gas for storage in the "customs warehouse".
Services were used by international traders Trafigura Sarl (Switzerland), LTD. "Trafigura Ukraine" and MND (Czech Republic). About it reports a press-service of "Ukrtransgaz".
Other companies have filed preliminary applications to the operator. It is expected that in September the volume of injection into underground storage in the "customs warehouse" up to 50 million cubic meters.
For eight companies involved in the trade of gas and petroleum in many countries, concluded with "Ukrtransgaz" of the agreement on registration of natural gas in the "customs warehouse", among them the international traders of the Czech Republic, Switzerland, Malta and the Ukrainian representative. Also, the process of signing contracts with several other companies.
We will remind, on June 13, 2017 the company after years of working together with the NJSC "Naftogaz of Ukraine", the Ministry of Finance and Energy custom GFS opened a "bonded warehouse" for temporary storage of natural gas in Ukrainian underground storage facilities.
Today as a company-resident and non-resident companies have the ability to store gas in Ukraine for 1095 days without payment of customs duties in case of further transportation of natural gas from the territory of Ukraine. The tariff for storage in the "customs warehouse" is no different from regular tariff for gas storage in UGS and is 112 UAH per thousand cubic meters (about 0.4 € /MWh) for cycle storage.
"The fact the beginning of service "customs warehouse" is an element of the development strategy of "Ukrtransgaz" as a full-fledged European operator that is well versed in the needs of market participants and, accordingly, for them, but also to expand the circle of potential customers, introducing new services. The launch of a new mode of operation of UGS "customs warehouse" is also another step towards establishing a regional gas hub, based on underground gas storage facilities of Ukraine", – said the Director of business development "Ukrtransgaz" Sergey Makogon.
"Ukrtransgas" is the operator of Europe's largest UGS total volume of 31 billion cubic meters, of which about 14 billion cubic meters of spare capacity can now be used by international traders for the temporary storage of blue fuel in the "customs warehouse".
Comments
comments