"Political revenge". Yanukovych responded to the arrest of ex-associate of Lavrynovych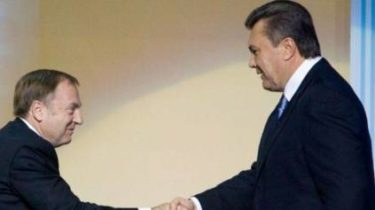 President-the fugitive Victor Yanukovych commented on the arrest of ex-Minister of justice Oleksandr Lavrynovych and considers the case on the constitutional coup of 2010 is fabricated.
See also:
Lavrynovych presented the suspect: the ex-Minister is facing 15 years in prison
The text of his address released by the press Secretary of Yuri Cuirassiers in Facebook.
"The ARREST of the FORMER MINISTER of JUSTICE OLEKSANDR LAVRYNOVYCH IS the AGONY of the CURRENT POLITICAL ELITE, the UKRAINIAN AUTHORITIES", – VF I…
Posted by Iurii Kirasir on Wednesday, September 20, 2017
"The arrest of ex-Minister of justice Alexander Lavrinovich is the agony of political revenge of the current top authorities of Ukraine, which is trying to fabricate criminal cases against their political opponents", – said Yanukovych.
He believes that the case Lavrynovych will be "another "bubble".
"I understand the tremendous pressure that the current government on the judges for making the necessary decisions, but I believe that there are those who stand on the side of the law and cancel the illegal decision about the arrest of Alexander Lavrynovych," – said Yanukovych.
GPU is investigating the case regarding the constitutional coup of 2010, which led to the seizure of state power by expanding in an unconstitutional manner the powers of the President of Ukraine at the expense of the shrinking role and powers of Parliament and government. On suspicion in declared Lavrynovych and Yanukovych.
September 15, the Pechersk court of Kiev made the decision on the measure of restraint to the former Minister of justice Oleksandr Lavrynovych: ex-official would be kept in jail for two months, until November 2.
Comments
comments