The mass poisoning of children in the Luhansk region, the militants moved into the school for food "humanitarian aid" from Russia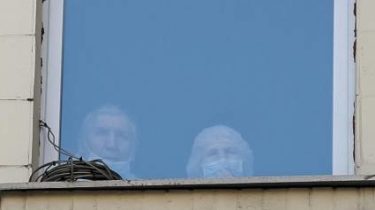 In Lugansk massively poisoned pupils and school staff.
This was announced on his page in Facebook MP, coordinator of group "Information resistance" Dmitry Tymchuk.
"On 15 September at school No. 38 of the city of Lugansk recorded the disease salmonellosis 5 students and 3 staff representatives", – he wrote.
According to Tymchuk, the situation silenced the representatives of the "LNR authorities".
"The parents of the children and staff of the hospital where patients are prescribed not to distribute information on poisoning in schools," he said.
MP also said that the poisoning was due to the instructions of the leaders of "LNR" translate educational institutions on food coming from Russia, in particular, in the form of "humanitarian aid", which mainly consists of poor quality or expired products.
Earlier, in the Donbass 9-year-old boy was taken to the hospital for alcohol poisoning. Peers drank a bottle of vodka for three.
Comments
comments