The state office of public Prosecutor caused on interrogation of senior officials of the Russian defense Ministry and Russian Navy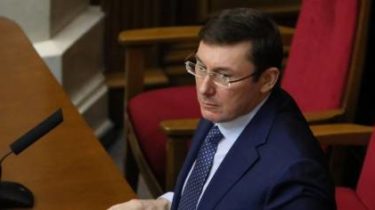 The Prosecutor General's office summoned for questioning , the two Deputy head of the defense Ministry Sergei Shoigu, Dmitry Bulgakov and Nikolai Pankov.
About it reports a press-service GPU, and publicized the agenda.
Besides, on interrogation have called the former commander of the black sea fleet of the Russian Federation, and nowadays the Deputy chief of the Navy of the Russian Federation Alexander Fedotenkov.
As noted, the questioning Russian officials scheduled for 10 a.m. next Tuesday, September 26, the military Prosecutor's office in Kiev.
Ukrainian investigators opened against representatives of the Russian defense Ministry criminal proceedings on several articles, particularly "Infringement of territorial integrity of Ukraine", "Act intentionally committed to the detriment of the sovereignty of Ukraine", "Planning, preparing or waging a war of aggression," "crimes of a group of persons upon a preliminary collusion", "felony crime" and the like.
We will remind, earlier Ukrainian court allowed the arrest of the commander of the Russian black sea fleet Alexander Branch.
Black sea fleet commander of the armed forces suspected of intentional criminal acts for the purpose of modifying the boundaries of the territory and the state border of Ukraine; inciting the Commission of treason; the organization of the actions directed on damage of the objects that have important defense implications; the planning, preparation and participation in waging aggressive war against Ukraine. In addition, the Branch accused that his actions Ukraine has suffered damages in the form of loss of all state-owned facilities to a total preliminary cost 1 trillion 80 billion 352 million.
Comments
comments