"Under sanctions to work hard." "Sberbank" will leave from several European countries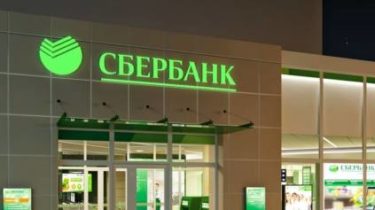 Russian "Sberbank" plans to withdraw from several European countries.
About it in interview to TV channel "Russia 24" said the head of Sberbank, German Gref, RIA Novosti reported.
"We also now optimizing our activities in Europe, from a number of countries we will go, we will optimize our Central office, and under the sanctions in Europe to work extremely hard," – said Gref.
See also:
Tigipko wants to buy Ukrainian "daughter" of the Russian "Sberbank"
Recall that in the first half of 2017 , the share of assets of Ukrainian banks with Russian state capital has decreased in the market of Ukraine by 2.2% from 8.77% to 6.54 percent.
Most assets fell "Prominvestbank" – on 37%, up to 21,625 billion. Followed by "VTB Bank" and "BM Bank" (all – Kiev), whose assets declined 32.08% to 14,019 billion and 31,19% to 1,206 billion, respectively.
The assets of "Sberbank" (Kyiv) for the first half decreased by 16.86% to 40,201 billion UAH, "the EUWI Bank" (VS Bank, Lviv) – by 7.37% to 3,621 billion.
Comments
comments