A bunch of singers of the Russian and American actor. The Ministry updated the list of dangerous artists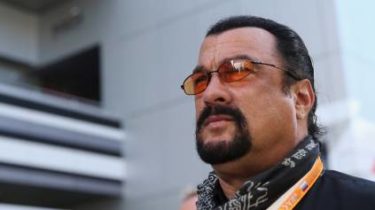 The Ministry of culture has updated the list of people posing a threat to national security of Ukraine, at the request of the security Service of Ukraine.
The updated list includes singers Nadezhda Babkina, Bulatkin Egor (Egor Krid), Ivan Demyan, Paul Kravtsov, Nathan World (Natan), Stas Pyekha, Irina Tyurina (Irene Nelson), Alexander Medvedev (Shura), Vadim Novik (Billy Novick), David Nuriev (Ptah), Valery Yurin, Sergey Penkin, and others.
Also the Ministry of culture has included in the list of actors: Aleksey Panin, Dmitry Pevtsov, Faith Kuzmin, Vasily Lanovoy, Andrey Merzlikina.
According to the Ministry of culture, the list also brought the American actor Steven Seagal, Serbian film Director Emir Kusturica, the Russian Directors Yevgeny Grishkovets and Stanislav Govorukhin, the artist and sculptor Zurab Tsereteli, ballet dancer Nikolai Tsiskaridze, the Opera singer Irina Bogacheva and vlogs Vikhlyantseva Ruslana (Ruslana Usacheva).
The list of the Ministry of culture 112 artists who have violated the Ukrainian legislation. It is noted that in the future the list will be supplemented.
Films and performances with these artists will be prohibited to shows in Ukraine.
View the complete list at the link
Recall that the head of the "Theatre of cats" Yuri Kuklachev appeared in the list of the site "Peacemaker" because of the performances in anacoana Crimea.
Comments
comments