Groisman instructed to consider the limitations of flying in three cities of Ukraine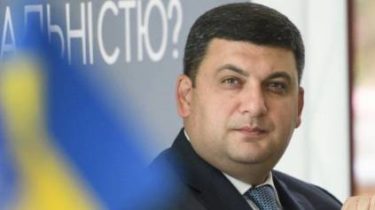 Prime Minister Vladimir Groisman instructed to consider the situation regarding the possible limitations of aircraft operations at several airports in the Eastern region of Ukraine.
About it reports a press-service of the Cabinet of Ministers.
The appropriate reference from Groisman received the Minister of infrastructure Vladimir Omelian and the Ministry of transport in cooperation with other authorities.
"Please immediately provide EASA and the Cabinet of Ministers of Ukraine informed of the proposal to ensure the necessary conditions for the implementation of the flights in these airports," – said in the order.
Moreover, the cities and the airports are not listed. However, earlier it was reported that the European aviation safety Agency (EASA) requested to restrict aircraft movement in the Eastern part of Ukraine – a threat acknowledged the flights within the Dnipropetrovsk flight information region (international airport "Kharkiv", "Dnipropetrovsk" and "Kiev").
Subsequently, the deputies of Kharkiv city Council appealed to Groysman. They asked him to bring this issue to the highest state level and to contact EASA with a request to enter the document into effect, limiting the current restrictions on flights over the ATO zone.
Comments
comments