Near Kiev from the explosion of a grenade killed a soldier, three wounded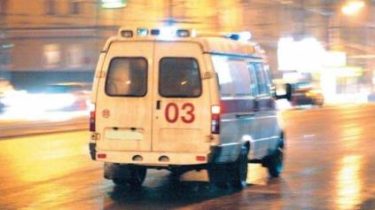 Later on Saturday evening, September 23, in Kiev at the hands of the soldier grenade exploded. As a result of explosion one soldier was killed.
As reported by the General Directorate of national police in the Kiev region, the incident occurred near one of the shops in the village. Vorzel.
There rested a group of young men, among whom were soldiers. They were off duty in uniform with a grenade.
See also:
"Frightened, the explosion of such horror": the neighbors talked about the death of three people in the Rivne region
In the result of careless handling of explosive subject matter, one of the soldiers died. Three more men, two of whom soldiers admitted to the hospital with various injuries.
At the scene works investigative team of the police. Establish all causes and circumstances of the tragedy.
Fatal #explosion in #Kyiv: in the hands of the soldiers broke #pomegranate Yesterday, September 23, at about 23.20 hours…
Posted by the Directorate of National police in the Kiev region on Saturday, September 23, 2017
Comments
comments