Blogger from Russia after a quarrel live died from the bite of a black Mamba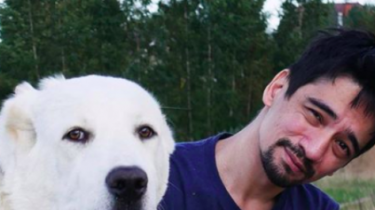 Russian videobloger-serpentor Arslan Valeev, known for the public about large wild cats and video about snakes, died from a snake bite.
Writes about this "Tape.ru".
See also:
In Kharkiv, the man died after a bee sting
The incident occurred on the night of September 23 in a live broadcast channel on YouTube. The incident was preceded by a loud argument Valeeva with ex-wife because of jealousy. During his last stream in front of thousands of spectators he provoked deadly snake to bite myself in the arm.
Watching streaming through the window, friends called an ambulance. The blogger was taken to hospital in a critical condition and put into an artificial coma for medical procedures, but to save him failed.
We will remind that earlier in a Network there was video of the snake, which literally flew into the computer room and was bitten by a frightened man in a soft spot.
So, in the video the snake supposedly appears out of nowhere, flies into the hole in the door and bites the man who tries to get away from it, for the priest. The sharp teeth of the snake has eaten so much that the man had to fall on the floor and beat her.
Comments
comments