On Borshchagovka taxi and a bus got in an accident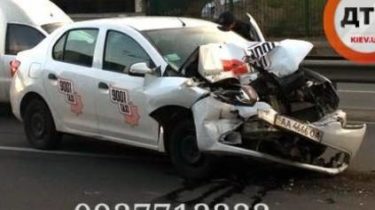 At the Industrial bridge accident involving a taxi and a Shuttle bus.
According to dtp.kiev.ua and there are victims. Who was the perpetrator of the accident until the police sets.
The car destroyed the front part.
Now Industrial cities virtually paralyzed. In the area of the formed tube.
[Article_attached position = "1"]
We will remind, on the Metropolitan highway in Kiev was an accident. The driver of the BMW was moving at high speed, according to witnesses, "under 200 km / h" in the direction of departure from Kiev. Just about 100 meters to a gas station, a BMW drove into the back of the car Chevrolet.
Comments
comments