The Russian curators have decided to reduce the budget "LNR/DNR" – Tymchuk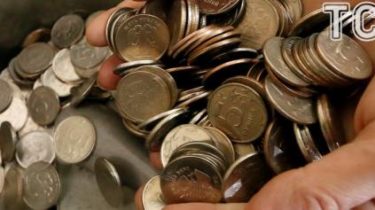 The Kremlin warned the leaders of the "L/DNR" on the reduction of funding "the budget of the Republic."
This was announced on his page in Facebook the coordinator of group "Information resistance", MP Dmitry Tymchuk.
"The leadership of the office of the President of the Russian Federation on socio-economic cooperation with States – participants of CIS, the Republic of Abkhazia and Republic of South Ossetia (a division of the presidential administration of the Russian Federation) informed the leaders of "LNR/DNR" on the need to reduce the volume of the "budget" provided for the implementation of the "ministries" of health, education and science, culture, youth and sports of the pseudo-republics of the so-called "Humanitarian programme for reunification of the people of Donbass" in the 4th quarter of 2017 (in total it was planned to allocate RUB 7 mln)", – he wrote.
According to Tymchuk, in General, it is proposed to reduce 1 million 800 thousand rubles. "budget" due to a previously planned costs for various activities in Russia, which are now ordered to be covered from reserves "republics".
"This decision has caused discontent of the leaders of the pseudo-republics because of the limited reserves and the stringent requirements of Russian "curators" to implement "Gosprogrammy" (in particular, the latter insist on increasing the number of activities under its auspices for the account "internal reserves L/DNR")," – said the MP.
We will remind, on Saturday, 23 September in Donetsk was heard two explosions. The explosion occurred in the Central part of the city in the area of prospect Mira. Later in the "security agencies" so-called "DNR" said that it was an attempt on the Minister of revenue and duties of DNR" Alexander Timofeev.
In turn, the adviser to the interior Minister Zoryan Shkiryak noted that Timofeev held unofficial talks with the curators of the Kremlin, about the aspirations to occupy the "throne" the leader of terrorists "DNR" Zakharchenko. Likely the incident was an attempt to eliminate a potential competitor from the top of this criminal organization.
Comments
comments