The head of the Kyiv regional Council turned to Poroshenko, after the bloody fights in the office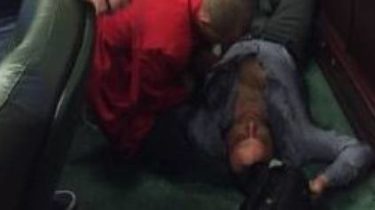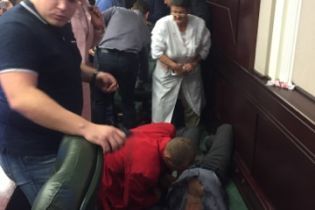 Chairman of the Kyiv regional Council Anna Starikov appealed to the President of Ukraine Petro Poroshenko after a fight in the room of the Council.
She wrote about this on his page in Facebook.
She noted that during today's extraordinary session of a regional Council Deputy from the President's faction of the BPP "Solidarity" made "her attack, broke the remote conference system, thus making it impossible to continue to maintain the session."
According to her, after that, the Deputy beat the representative of the faction "Batkivshchyna" Vladislav hahulina, who wanted to protect her.
"Now I see the threat to my life, the lives of the members of the coalition in the regional Council. But what doesn't kill us makes us stronger, so we remain the last barricade on the way of usurpation of power by the President and his entourage in the Kyiv region", – said Starikov.
Today, during the seventeenth extraordinary session of the Kyiv regional Council, convened with the purpose of distribution to…
Published by Hanna Starikova 26 Sep 2017
"I urge Poroshenko to give a proper public assessment of the actions of the Chairman of Kyiv regional state administration Alexander Gorgan, Chairman of the Faction "BPP-Solidarity" – Ruslan Kuzmenko and Deputy who allowed themselves to brutally beat his colleague Vitaly Carluke. Mr. President, You are responsible for those who are under its banner both in Executive bodies and bodies of local self-government", – stressed the official.
We will remind, in the room of the Kiev regional Council there was a fight. Deputies from "BPP" first blocked a tribune, then Deputy of Carluke went to the Chairman of the regional Council Starikova and snatched the microphone. Further, according to Aranez, its defense stood up the Deputy from "Batkivshchyna", at the attack of Carluke, and were brutally beaten.
Subsequently, the press-service of the Deputy Oleg Kischuk said that beat the Deputy from "Batkivshchyna" hahulina.
Comments
comments