Putin has changed the Russian fifth Governor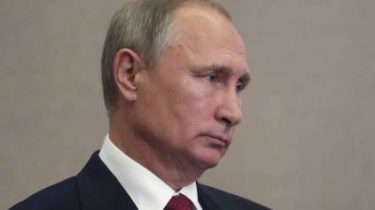 Russian President Vladimir Putin once again has recently accepted the resignation of the Governor – this time the head of the Nenets Autonomous district Igor Koshin.
About it reports RBC.
See also:
Putin is convinced that the US is not just deceived him, and put a muzzle on the table
Officially Coxim has left "at own will", although previously there was information that he will leave his post in the rotation of the gubernatorial corps. In 2014 he was appointed BP.and.about. the Governor and the same year was elected head of the region.
"All these three years I have woken up with a rate per barrel of oil on the phone screen. Because for our region these figures mean a lot – the ability to hold a huge budgetary system, which employs 75% of the region's residents. When I became Governor, the oil market is beginning to decline, and I was standing at a crossroads – to continue budget of "distribution" that will end soon or change the system, making if not independent from oil, at least impervious to the fluctuations of its value. I chose the latter and have no regrets," commented his resignation Coxim.
Acting Governor of the Nenets Autonomous district to conduct elections in the region by the decree Putin appointed Alexander Cybulski, who previously held the position of Deputy Minister of economic development.
Earlier on the Kremlin website appeared information about the resignation of the head of Dagestan Ramazan abdulatipova. His decision he argued was already venerable age. Also your posts have left the head of the Samara region Nikolay Merkushkin, Governor of the Nizhny Novgorod region Valery Shantsev and head of the Krasnoyarsk region Victor Tolokonsky.
We will remind, the Ukrainian foreign Ministry responded to the so-called elections, "the Governor" occupied by the Russian Federation in Sevastopol. Ukraine does not recognize any "election processes" in the occupied Crimea.
Comments
comments