In Kiev, near the metro station found a dead man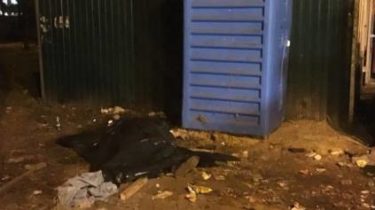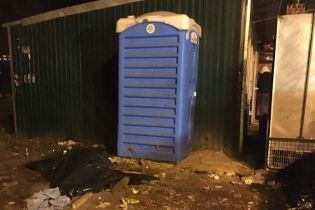 In Kiev, on October 2, near the metro station "Forest" found the corpse of a man.
According to "Operational Kyiv" in Facebook, the citizen, was vacationing with friends in Nalivaiko.
It turned out that at some point the man became ill, however, neither "drinking buddies", nor the employees of the institution did not call an ambulance, and took out the man from the institution and placed near the toilets.
While it is unknown the man died in the institution or beyond.
"According to doctors, the man died instantly (the clot). When it found only documents. The man noticed the security guards of the market who called the police and an ambulance," – said on the page.
Today, near the metro station Forest, a man died 1962.g, who was on vacation with his friends in the "drinking" Video:…
Kiev published Operational on 1 October 2017.
We will remind, the other day at the metro station "Darnitsa" also found the body of a dead man. According to preliminary reports, the man suffered from chronic diseases, in his bag found drugs.
Comments
comments