Football club "Metalist" returned from Kurchenko state.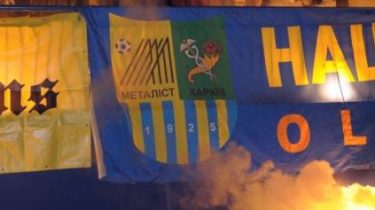 Prosecutor General Yury Lutsenko and the Minister of justice Pavel Petrenko said that the property rights to the football club "Metalist" with the court's decision took away the businessman Sergey Kurchenko. They transferred ownership to the state.
He announced this at a briefing in Kharkov, reports BBC Ukraine.
See also:
Oil billions. The defendants in the "schemes Kurchenko" made a deal with prosecutors
"Kharkov club "Metalist" returned from Kurchenko in state revenue," – said Lutsenko.
The Minister thanked the prosecutors, who in court made of receipt of the decision on special confiscation. "Justice authorities provide a quick return to state property of the object", – assured the Minister.
Lutsenko noted that now the property of FC "Metalist" will go to the property Kurchenko, who for more than three years hiding in Russia, in the city. Or pass on to other investors.
Recall that Kurchenko bought Metalist in the end of 2012.
After the revolution of dignity the club began financial problems. At the end of 2015, it became known that the team did not pay the money, and the base remained without water. In 2016, the club was denied the professional status due to the inability of the owner to contain the club.
Comments
comments