The world Bank announced the inflation forecast for Ukraine at the end of the year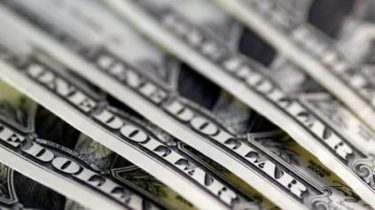 The world Bank predicts inflation at 10% in Ukraine this year.
This was reported by economist of the world Bank office in Ukraine, Belarus and Moldova Anastasia Golovach during the presentation of the new forecast for Ukraine, UNIAN reports.
"We expect that consumer prices will increase by 10%", – she noted.
In addition, the world Bank kept its growth forecast of the Ukrainian economy in 2017 by 2%.
World Bank Director for Ukraine, Belarus and Moldova satu Kähkönen noted that this growth rate is insufficient for Ukraine to improve living standards of Ukrainians to the pre-crisis level.
The establishment expects an increase in the budget deficit of Ukraine in 2017 from 3% in 2016 to 3.5% of GDP due to the increase of wages and social standards.
See also:
National Bank has issued an encouraging forecast for the inflation rate to the end of 2019
We will remind, in the summer the world Bank has improved the forecast of growth of the Ukrainian economy. The world Bank unveiled a new and improved forecast for growth of Ukraine's GDP in 2018 and 2019, reports the press center of chamber of Commerce.
"The world Bank has improved the forecast of growth of gross domestic product Ukraine to 2018, from 3% to 3.5%, in 2019 – 3% to 4%," – noted in the Department.
Comments
comments