Poroshenko ready to submit to the Parliament two draft laws concerning Donbas – media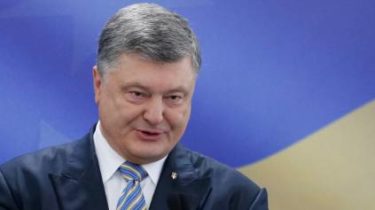 The President of Ukraine Petro Poroshenko has prepared for consideration of the Verkhovna Rada of two draft laws concerning Donbass.
This is with reference to sources in the presidential administration writes "Ukrainian truth".
"It will be two bills. One about the reintegration of Donbass. Second on freezing for a year the law on local self-government in the Donbass", – said the source, adding that the introduction of these documents is expected on Wednesday.
See also:
The MP revealed details of the mysterious bill on the reintegration of Donbass
According to the interlocutor, the law on reintegration "is long overdue and is an opportunity to be honest with ourselves, because the war for a long time – not anti-terrorist operation", and the validity of the law on special order of local self-government in the Donbass will allow you to continue diplomatic negotiations.
We will remind, the law on the reintegration of Donbass had to make to the Parliament on 4 October. About it to deputies of the Deputy head of the presidential Administration Konstantin Eliseev, who came to him to discuss the draft at a closed meeting. What will be the law, Elisha said vague. Invited to the discussion the deputies of the so-called "Minsk platforms" found that the law in Russia will be identified as the aggressor, uncontrolled territories are referred to as the occupied, and we will focus on the admission of a peacekeeping mission.
This act continued for so long that you almost missed. October 18 is the deadline of the special self-government in the Donbass. And lingered in the presidential Administration because they were waiting for final approval of the idea of sending peacekeepers with international partners.
The representative of the President in the Minsk process Irina Gerashchenko said that the law on the Donbass will help to maintain the international sanctions against Russia. She also promised surprises in the presidential bill.
Comments
comments