Surkov told the first details of the meeting with Volker regarding Donbass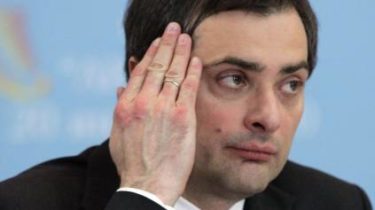 After meeting in the Serbian Belgrade with the special representative of the US state Department on Affairs Kurt Volker, the Russian presidential aide Vladislav Surkov said that the talks were constructive, "in the end, the result will be."
"They discussed the Russian-proposed draft UN resolution on Donbass (relative to the peacekeepers). Found understanding on a number of positions. Most of the identified discrepancies recognized paraborne," said Surkov, who was quoted by RBC.
We will remind, Russia offers to host UN peacekeepers only on the demarcation line in the Donbas. And on the border of the Ukrainian Donbass and Russia – no.
Surkov added that both sides stressed the need to implement the Minsk agreements crucial role in the Normandy format and Minsk contact group.
"Agreed with Kurt that our consultations on the Ukrainian settlement will be continued in the necessary to achieve the result volume. That in the end the result will be, no doubt," – said Surkov.
We will remind, it already the second meeting Surkov and Walker. The first was in Minsk on 21 August. According to its results, Walker said that the parties agreed to find a way out of the situation that has developed in particular "to improve security and to ensure that Ukraine conditions so that it could protect its territory." Then the American diplomat stressed that the Donbass should be the withdrawal of the Russian troops to execute all points of the Minsk agreements. Surkov, commenting on the outcome of the first meeting, stressed that the talks sounded "fresh ideas and approaches." Details he did not disclose.
The other day , Walker called verhovnoi adopted by the Verkhovna Rada of Ukraine draft laws on the reintegration of Donbass "hard steps to peace".
Comments
comments