Ukraine is 100% ready for the heating season. Left to wait for a "dog" cold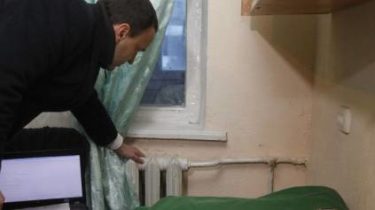 The heating system in Ukraine is 100% technically ready to start of the heating season.
This assured Vice Prime Minister – Minister of regional development, construction and housing and communal services Gennady Zubko, reports UNIAN.
The heat in the house, kindergartens, schools, hospitals, offices and businesses will be served only when the street will be unbearable cold. Not to mention the houses. According to regulations, if within three days on the street will be below 8 degrees Celsius (average temperature), then local governments should begin the heating season. To social facilities (schools and health facilities) must apply heat, when the interior of no more than 16 degrees.
See also:
In Kiev heating season began, but not for all
"For us today it is important that the heating season started October 15, and observed temperature. There will be more than three days the temperature less than 8 degrees, the heating should be started. If social objects, the inside temperature of the premises will be less than 16 degrees should also be included heating," said Zubko.
Recall that in underground storage is already pumped 16.5 billion cubic meters of gas. It is 2 billion cubic meters more than at the beginning of last year's heating season. Coal stockpiles are now at 1.2 million tons. In the Ministry also said that rolling blackouts in winter.
Comments
comments