After the summer lull-and-downs in Ukraine started to grow again, consumer prices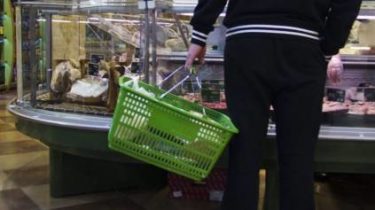 In September , consumer prices in Ukraine grew by 2%. This despite the fact that in July the growth rate was 0.2% and in August recorded only this year, falling by 0.1%.
Since the beginning of year growth of consumer prices is 10.2%. Such data are cited by the State statistics service.
Most in September, the prices of eggs by 31%, meat and meat products – by 3.4%. Clothes and shoes have increased in price 8.9%, alcohol and tobacco was 2.7%. 12% more expensive educational services.
A little cheaper fish and products thereof (minus 0.9%), fruit (minus 0.3%), vegetables (minus 3.4 percent), sugar (minus 0.5%). Also by 2.1% cheaper tickets for the train passengers.
Recall, according to forecasts of Ukrainian government and international institutions, at the end of 2017, inflation will be about 10%. At the end of October , the national Bank will reconsider its previous forecast of 8% (plus/minus 2%) – likely to the downside.
Comments
comments