Klitschko asked the Cabinet to reduce the price of gas for heating of kindergartens, schools and hospitals in Kiev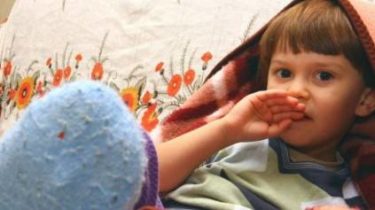 The head of Kiev Vitali Klitschko called on the government to reduce the cost of natural gas used for the production and supply of heating and hot water supply institutions in the social sphere.
Corresponding letter he sent to the Prime Minister of Ukraine Volodymyr Groisman.
According to the KSCA, now for the needs of budgetary organizations in the production of thermal energy used for heating and hot water systems of hospitals, kindergartens and schools, the price of natural gas is 7.9 thousand UAH for 1 thousand cubic meters, and the tariff for thermal energy production price of natural gas is 4,94 thousand UAH for 1 thousand cubic meters.
"There is a financial difference in the cost of natural gas for which there is no source of repayment. This entails the occurrence of additional debt of heat supply companies for the consumed natural gas of Kiev and threaten a stable, secure passage of the heating season", – noted in administration.
The Ministry also reminded that the debt may 30, "kievtransgaz" stopped gas supply to CHPP-6, which provides hot water Obolon, Troyeshchyna, rainbow and forests of Kiev. In this regard, some residents of the capital for more than a month were left without essential services.
"The city authorities do not allow in the current situation of hostages of the difference in rates of steel 514 kindergartens, 483 schools, 150 hospitals and a number of institutions of social protection", – said in the KSCA, urging the government to initiate the meeting at which the issue will be resolved in short order.
We will remind, yesterday, on October 10 in Kiev began to connect to the heating kindergartens, schools and hospitals.
The houses in Kiev connected to the heating, when the average temperature drops to 8 degrees. The network of heating in Kiev, the biggest in Ukraine and one of the largest in Europe, so that the heat after the start of the heating season came to each apartment in more than 11 thousands of apartment buildings, technologically necessary for about a week.
Comments
comments