In the center of Kiev were evacuated about 500 people because of reports about mining of the hotel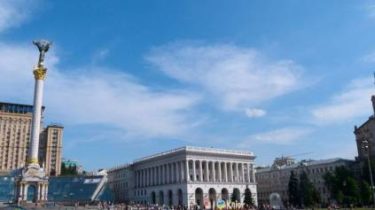 On Institutskaya street in Kiev evacuated about 500 people after reports of a possible explosion at the premises of the hotel.
It is reported by the Department of communication of the police of Kiev
At the scene immediately attended by representatives of the structural subdivisions of the police, specialists of explosive service, cynologists and rescuers.
"Technicians completed the inspection of the premises of the Agency. No explosive devices or dangerous objects found", – stated in the message.
See also:
In Odessa mined cemetery: evacuated 5 thousand people
Now militiamen hold events for establishment of a person making a false report about mining.
The issue of registration in the Unified register of pre-judicial investigations under article 259 (Obviously untrue report on threat of safety of citizens) the Criminal code of Ukraine.
The hotel name is not known, but we know that the Institute is located the hotel "Ukraine".
We will remind, recently the Metropolitan police received a message about mining of the building of the KSCA. Of explosives in the Kyiv city hall have not found.
Comments
comments