Avakov denied the search parasiuk and described the application of the RF IC "provocation and political persecution"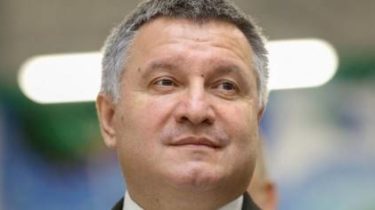 Statement of the Investigative Committee of Russia about the announcement in the international search of the Ukrainian people's Deputy Vladimir parasiuk and three more citizens of Ukraine are not true.
This was stated by the head of the MIA of Ukraine Arsen Avakov.
"Officially, I emphasize that according to the records of Interpol as of October 11, 2017 Parasyuk and other citizens of Ukraine who appear in the Russian mass-media publications in the international wanted list are not", – he stressed.
In addition, the Minister said that Interpol, in accordance with the Charter, does not consider the Affairs of the military, religious, political and racial nature.
"In connection with another provocation of Russia, Ministry of internal Affairs of Ukraine sent an appeal to the Secretary-General of Interpol, in which we stress the inadmissibility of using the Russian side mechanisms, MOK – Interpol for political persecution of citizens of Ukraine", – added Avakov.
Express its position regarding the statements of the RF IC on the announcement in the international search of Ukrainian citizens: pic.twitter.com/6qd6o3s2la
— Arsen Avakov (@AvakovArsen) 11 Oct 2017
We will remind, earlier Russia declared the people's Deputy Vladimir parasiuk and three Ukrainians – Vladimir Romantsova, Alexey Bakay and Vladimir Nazarenko on the international wanted list and in absentia arrested them, accusing them of desecration of the flag of the Russian Federation.
Note, March 9, under the Consulate of the Russian Federation in Lviv, as in other cities of Ukraine held rallies demanding the release of Hope Savchenko, which at that time was in a Russian prison. During the rally the activists were pelted the building with eggs and threw the smoke grenade. Parasyuk thus stripped from the guardian the Russian flag, after which the flag was burned.
Comments
comments