Funded pension. The government approved a detailed implementation plan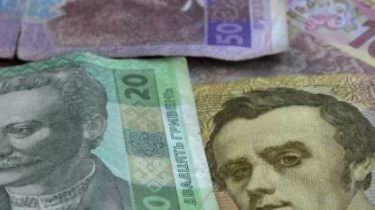 The Cabinet of Ministers approved the plan of measures on introduction of accumulative pension system for 2017-2018.
The corresponding decision was taken on Wednesday, October 11, Interfax-Ukraine.
See also:
The Verkhovna Rada launched the pension reform
According to this decision, expect:
by the end of 2017:
to develop and submit to Parliament a bill on selection criteria for non-state pension funds;
to create conditions for the free movement of capital and the introduction of new financial instruments for investment;
to ensure transparency and the reporting of subjects of a system of accumulative pension provision;
to improve requirements for companies that manage pension assets;
to define selection rules and the change of the non-state pension Fund, which takes into account the contributions to the funded pension scheme;
until 2018:
make the bill about the distribution of powers between the National Commission, which performs state regulation in the sphere of financial services markets and the National Commission on securities and stock market;
in the first quarter of 2018, to determine:
the amount of insurance premiums;
the base of calculation of insurance contribution to the funded system of pension provision;
rules and General requirements for compulsory and voluntary participation in the pension system;
until April of 2018:
submit to the Verkhovna Rada a bill on guaranteeing the rights of participants of the accumulative pension system.
See also:
How and where Ukrainians to know what pension to expect in the future
Now in Ukraine still operates the PAYG pension systemwhen those who work, hold the elderly. But because of the high percentage of informal employment such system ceases to be viable.
Videoproviders sent to the Parliament a draft pension reform
TSN. Pdsmi day
22 Jun, 19:57
Facebook

14

VKontakte

4

Google+

6

Twitter

1

Viber
Recall President of Ukraine Petro Poroshenko has signed a law on pension reform. He officially takes effect today, October 11.
About changes in legislation that relate to future retirees, read details on TSN.ia this link.
Comments
comments