Because of the conflict between Russia and Turkey to Ukraine can once again bring cheaper citrus and tomatoes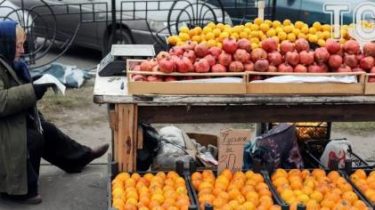 In the coming months in Ukraine can become cheaper citrus. This can occur due to anotherpolitical-economic conflict between Russia and Turkey.
"The parties now blame each other for the introduction of additional administrative barriers, and we wait. If the tension escalates into another fight, in October, will be able to buy primarily citrus by 10-15% cheaper than it is now. And in the border areas of the Russian Federation the discount may be even more significant due to the fact that the truck, which were not included in the Federation, will be "raspadaetsya" with wheels. Also we can then see Turkish and tomatoes on our shelves in larger quantities and at lower prices. To predict their cost is difficult. This is an example, when politics prevails over economy. But this time in our favor," – said General Director of Ukrainian Association of trade networks suppliers Oleksiy Doroshenko.
This is the third trade battle with Russia and Turkey over the past two years. From the previous "wars" only Ukraine had won. And won every time as the business and customers: manufacturers have increased their supplies to take care of the Bosphorus, and consumers buying cheaper citrus fruits and vegetables that grew in Turkey.
We will remind, in Ukraine soon must fall" tea, coffee and other imported products. However, the devaluation of the hryvnia will "eat" this price reduction.
Comments
comments