The NBU simplified the conditions of accommodation and purchases of foreign currency abroad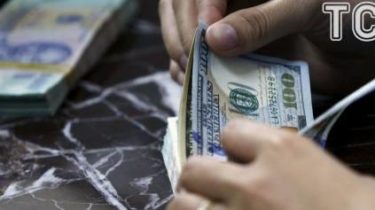 Today, October 12, the national Bank of Ukraine has canceled another batch of foreign exchange restrictions.
In particular, the controller Board decided "to allow to carry out on the basis of individual license of the NBU for the purchase and transfer of foreign currency for placement outside of Ukraine of the security Deposit in the accounts of international payment systems both for banks and nonbank financial institutions. This means that should be used to ensure commitment during the implementation of transfers abroad. Previously, the possibility of transfer of funds for placement of a security Deposit to ensure that transactions were only banking institutions-participants of the international payment systems".
Also clarified the order of application of exceptions to the prohibition of early repayment of credits, loans in foreign currency received by residents from non-residents. Under such exception covers all types of payments under certain credit agreements or loan agreements, that is, the payments on the principal sum including interest and other payments stipulated in the agreement.
"These changes will help to ensure proper conditions for the participation of non-Bank financial institutions in international payment systems and the further development of economic relations in Ukraine. At the same time they will not lead to additional pressure on the foreign exchange market", – said in the national Bank.
Earlier it was reported that Ukrainians actively are in banks money on Deposit and get in loans.
Comments
comments