In the US the guy put on quite a show for passengers on delayed flight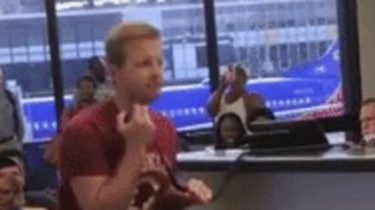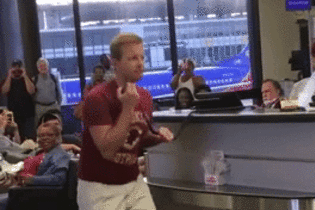 At the airport of the American city of New Orleans witty young man sang a song and danced for the passengers who were waiting for your flight.
To kill time waiting for the plane, one of the passengers just stood up and began to sing, in parallel, very funny dancing. After a few seconds he was already applauded, sang along and shouted approvingly.
See also:
The rosiysky ukraïnskoï karaoke instead of music the "Lapse" shared spati "Buratino"
Video performance unknown published in Facebook. Some days it gathered more than 15 million views.
Previously in the US, the girl named Mahshid of Masuji all night stuck at the international airport "Charlotte Douglas", but decided not to waste time and have a little fun. She danced along with the staff, and video recorded on the camera.
Comments
comments