The investment Council of Ukraine has entered the top managers of the largest companies in the world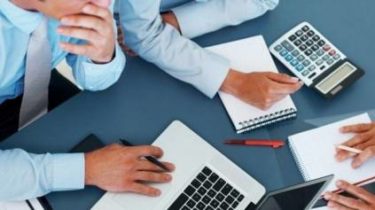 The President of Ukraine Petro Poroshenko has approved the personal composition of the National investment Council.
The list includes his name, ten Ukrainian officials (Prime Minister, Parliament speaker, Ministers, the leadership of the presidential Administration), as well as 17 foreign nationals (top managers of companies and heads of international institutions).
"The National investment Council began to take shape almost a year ago. Almost every participant was invited in person and each has confirmed his participation. And the list is still growing. The Council includes CEOS and heads of boards of companies such as Fortune 500. There are only two institutional investors – EBRD and IFC, the key, which operate in Ukraine. Other invited members of the Board – strategic investors. It is the leaders Cargil, General Electric, ArselorMittal, Louis Dreyfus, Socar, Citigroup, Engie, Metro, Unilever, Holtec, DP World, Vitol, Bunge, Daewoo and Posco Huawei – companies that actively invest in Ukraine, and those who are just discovering its possibilities", – wrote in Facebook adviser to the President and Secretary of the investment Council Borys Lozhkin.
Top managers will help Ukraine to choose the right path in business development and the economy in General.
"For each of them (companies) a place on the investment map of Ukraine. Each is a benchmark for other companies in its industry. But the main thing is everyone has experience in many countries, and through the platform, NIS can offer their vision of the initial steps to improve the business climate in Ukraine. The right of a deliberative vote also received representatives of the American chamber of Commerce in Ukraine and European business Association", – said Lozhkyn.
Recall, the newly created national investment Council Borys Lozhkin topped last year in August. Before that, he was head of the presidential Administration.
Comments
comments