Mercury vapor. Kiev is concerned because of the fire near the chemical laboratory of the University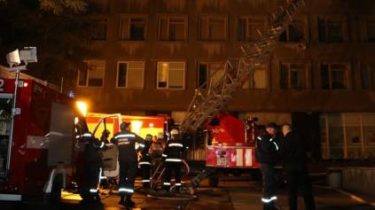 On 27 September , a fire occurred at the National University of food technologies, located in the center of Kiev on Vladimirskaya street.
The fire broke out near the chemical laboratory on the 8th floor of the house. As a result of the tragedy killed people. According to employees of educational institutions that have applied to the TSN.ia, the victim became head of the laboratory of grain. Her charred body was found in the Elevator the next day after the event.
See also:
After the explosions in Kalinovka government has allocated a large sum of money to increase protection of military depots
As reported today "the entire body is impregnated with the smell of burning, but the worst thing is that in the air hit a pair of chemicals, including mercury vapor".
"On Friday, October 5, all heads have gathered for a meeting and forced to remove all the chemicals that are on the floor, which was burning. All this for the second week breathe staff and most importantly students. Health status all deteriorated sharply. Classes in University housing has not been canceled," – said an employee of the University who wished to remain anonymous.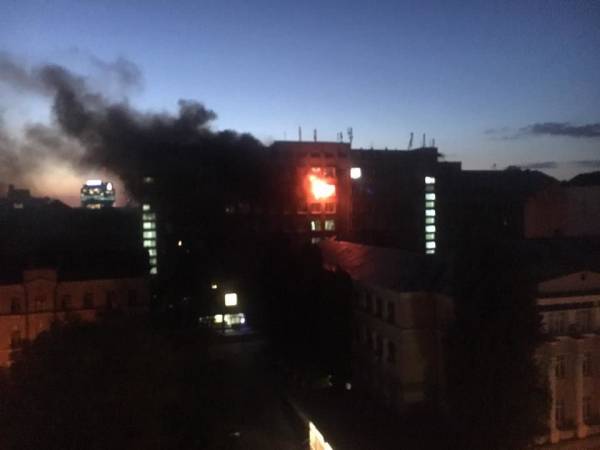 Roman Sinitsin
TSN.ia asked for comments to other employees of the University, but met with resistance. In particular, rector Alexander Besarab rather rudely refused the journalist in the commentary. And head of laboratory Valentina Kotsyuba refused, citing the employment.
At the same time another employee of the University, agreed to comment on the event anonymously. According to her, the message about mercury vapor just someone's ridiculous nonsense, and to be in the building safely.
See also:
Ex-Deputy mayor of Odessa chose a measure of restraint in the case of the fire at camp
"We have not spilled the mercury. This was not. Even now there is a lot of speculation around this fire. I am in the laboratory building. And there's a lot of people, and go where it's safe. And on the floor at the 8th and 9th that are affected by the fire, classes are not conducted", – said the woman.
She also said that the fire occurred not in the laboratory, and in the lift hall, where even the sockets no. At the same time, the chemical laboratory was unharmed – the fire did not touch even its doors.
The cause of the fire is still unknown. TSN.ia the request was sent to the Kiev police and spasateley and is awaiting a response.
Comments
comments