The national Bank has significantly tightened the requirements for currency exchangers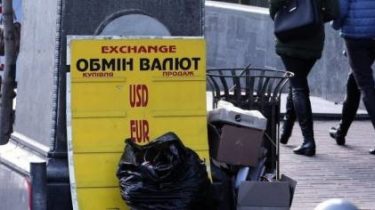 Today, October 13, entered into force new rules and requirements for the organization of protection of premises non-Bank financial institutions, which received a General license for implementation of currency transactions in transferring funds and/or activities for the exchange of currencies.
A decree adopted by the national Bank. Similar requirements in the Ukraine are already in the banks.
The document provides for the unification and definition of a transparent and well-balanced requirements for heat exchangers for the protection of the premises, ensuring the safety of personnel and the protection of health and life of employees, maintenance of cash and other valuables.
See also:
Almost one in eight of the validated currency exchangers working illegally
In particular, the exchangers should only install certified components walling (cash booths, areas of reception and transmission, doors, Windows and the like); to install video surveillance system with mandatory registration and archiving of the video signal for a period of not less than 14 days; apply certified vaults (safes). The premises of the exchange should be under the protection of the private or hired firms depending on the volume of values, locations, retention values, and other factors that affect the organization of the protection to be provided to ensure safe conditions while working with the values.
We will remind, recently the NBU has cancelled another batch of currency restrictions.
Comments
comments