In Kiev detained the man who "zigoval" while they chanted "Ukraine above all"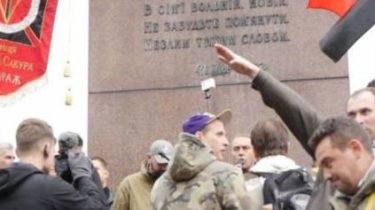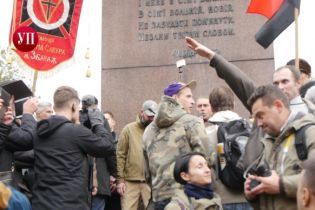 Near the monument to Taras Shevchenko in Kiev, begins with a solemn procession in honor of the 75th anniversary of the Ukrainian insurgent army, detained the man.
Unknown performed the Nazi salute at the time, as the crowd sounded slogans "Glory to nation, death to enemies," "Ukraine above all", reports from the event "Ukrainian truth".
We will remind, the procession will start from the Park Shevchenko, which should take place the chamber. Then the activists will pass through the center across the Square to the Hem, where on Kontraktova square scheduled concert.
Comments
comments